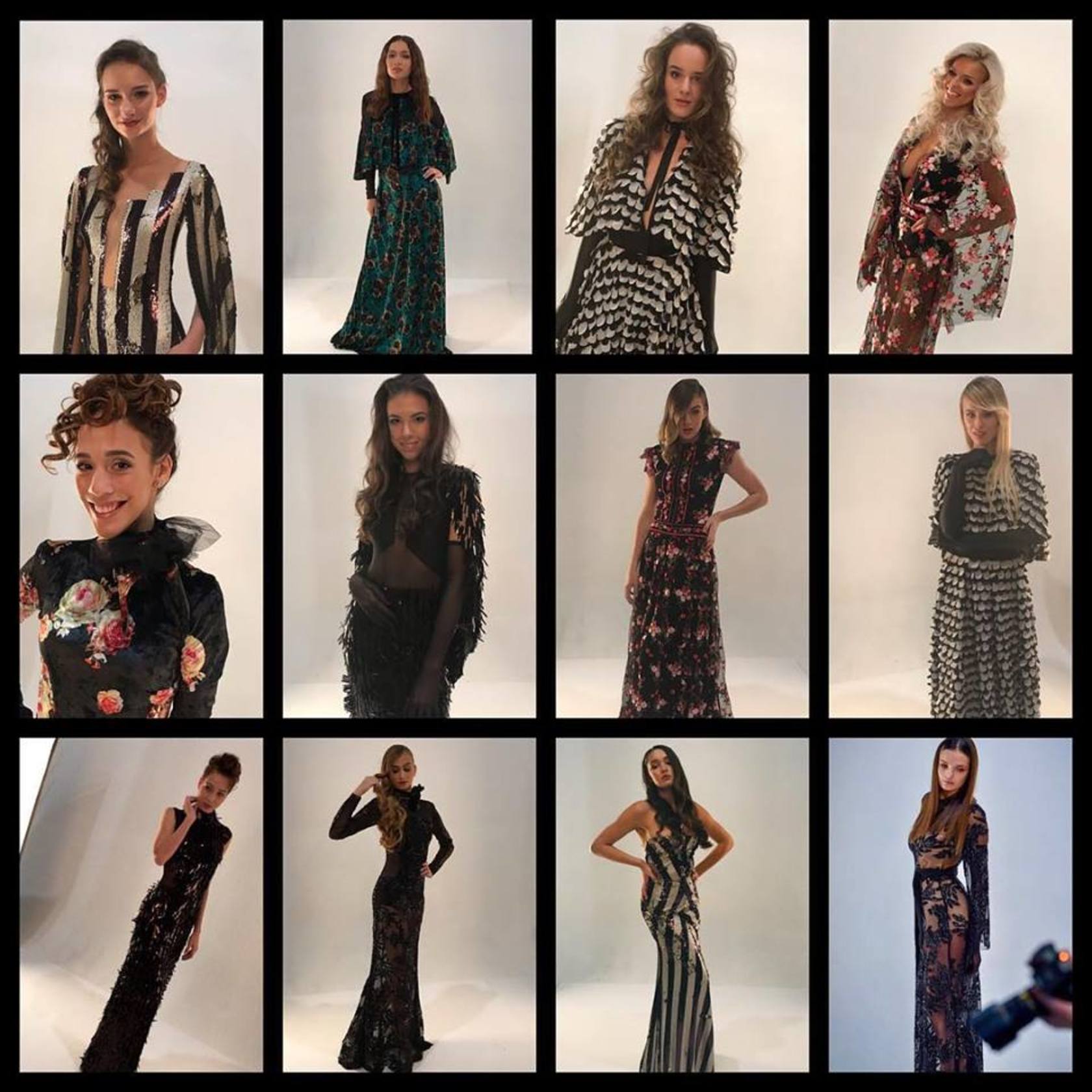 Professional finalists photos
On Sunday, November 11th 2018, all finalists of Miss & Mr. Look Bella 2018 came to Prague to Outboxphoto Atelier. Twelve beautiful ladies and six charming young men met in premises fitted for, for some of them their first, professional photo shooting.
This photo shooting took place a week after the semi-final round, when the expert jury had to select the best from more than thirty competitors.
The finalists strike all trained poses for the whole day for photos with our fabulous official photographer Arthur Koff. This series of beautiful photos that individual finalists will accompany and represent them until the Gala Ball and the final evening that takes place on Friday, December 7th 2018 at Zoner Boby Hall.
We are extremely pleased that our ladies could be photographed in the awesome dresses from the "Dark" collection by successful fashion designer Luděk Hanák. Our young gentlemen took photos in the tuxedos from Ceremoni, and all finalists also posed in the sexy bikini Neonky by Nella Slováková. All of our competitors will be in these swimsuits also walking the catwalk during the final evening. Well we all have something to look forward to!
To make all finalists look absolutely perfect during the photo shooting, the professional make-up artists from Marionnuad CZ used their magic. The beautiful hair styling of the contestants was taken care by the team Tomas Arsov.
During the whole day of photoshooting, the team of the Prestige Models, supervised by the company´s director Mr. Martin Špaček, was also in the place to support the contestants. It should also be mentioned that the finalists had the opportunity to consult their poses with an expert in the field - topmodel and, of course, patron of our competition Antonín Beránek.
Look forward with us to the final photos - we have the attraction in the mini-photo of the photos of all finalists :)
To feel like a fly that flies around during the shoot, also watch the video clip that was collected the material during all day. You can see this beauty live on December 7, 2018 at Zoner Boby Hall, so do not hesitate to buy tickets for the top event and the start of the ball season - Gala Ball Brno and the final of Miss & Mr. Look Bella 2018! We look forward to see you, it will be a great evening, so be with us!
Did you like this article? Share it!