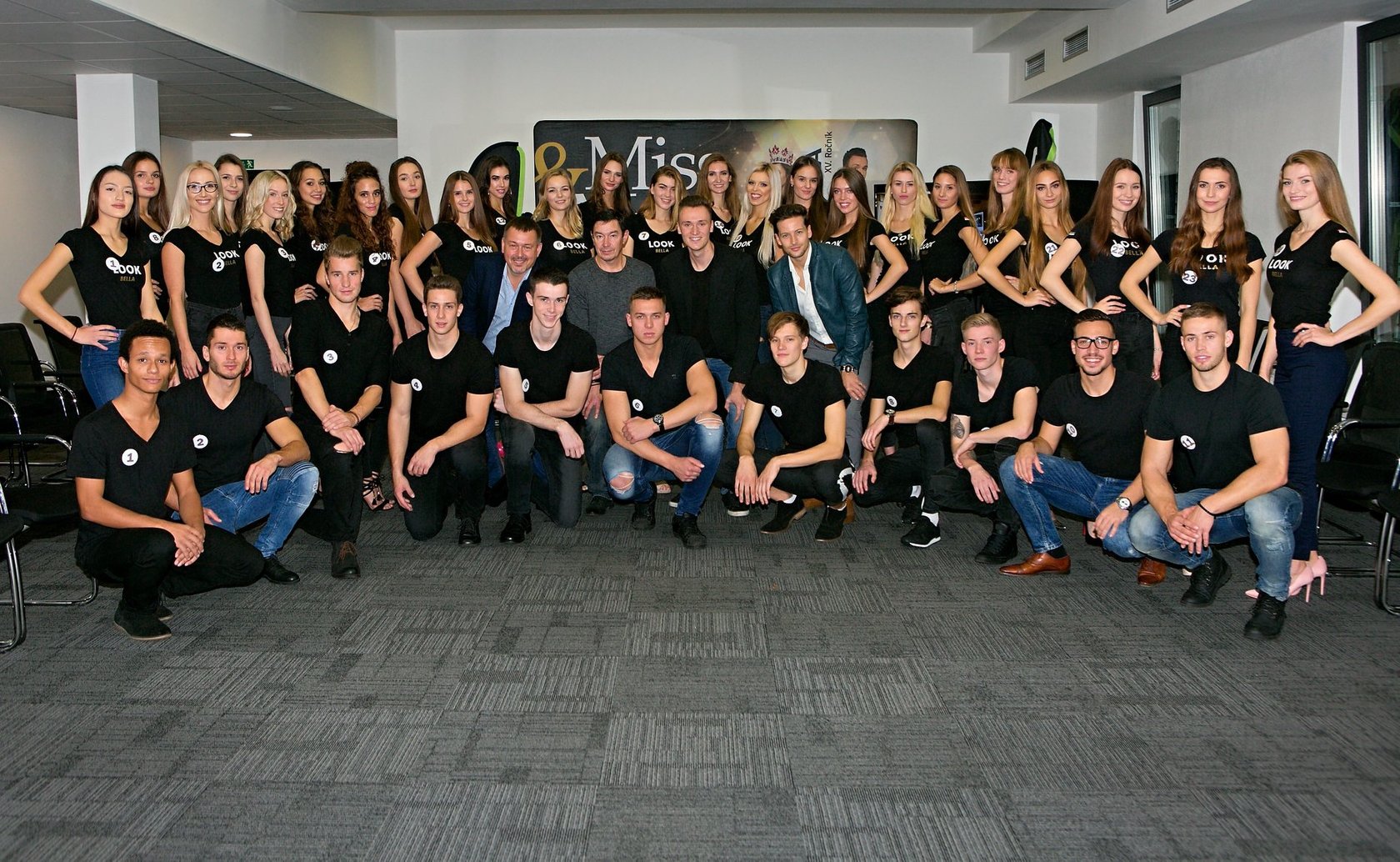 Semifinal at Efi Hotel in Brno
On Saturday 3rd November 2018 the
semifinal of the 15th Miss & Mr. Look Bella 2018
took place in the  beautiful congress premises of the Efi Hotel in Brno. From a all the onwards selection of castings across the Czech Republic, 24 girls and 12 young men got through to the semifinal.
After welcome by the director of the organizing agency Prestige Models Martin Špaček, the contestants got to know with the jury -
the official photographer of this year's competition Arthur Koff, patron and topmodel Antonín Beránek,
and
the winner of last year Jaroslav Machalek
. Patron of the competition Veronika Krajplová was just on the way to a job order in Miami, but she also found us time and during a transfer in Munich and joined us through a video call-go to the
gallery
:)
The semi-finalists presented themselves to the jury during the promenade and also in the round of interviews, followed by a swimsuit show.
The jury did not have an easy decision to select only 12 girls and 6 men who make it to the finale. Each of the semifinalists had unquestionable qualities and prerequisites for working in the world of modelling. After a joint lunch there was a thrilling announcement of the finalists.
The afternoon program was a workshop for finalists with world-renowned photographer, Arthur Koff and patron Antonín Beránek, who initiated the girls and men to the basics of fashion photography, posing and shared their own tips and advices. Followed by the workshop of catwalk choreography, correct posture and professional walking. In short, the basics of everything that every model should know.
Now our finalists are waiting for the final gala ball and we look forward to all their progress and our together spend time.
Lets look forward to it too, it will be worth it!
Did you like this article? Share it!